About Us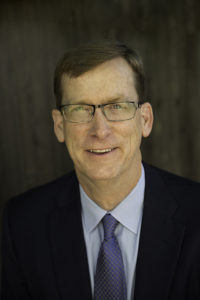 Greg has more than twenty years of state and local tax expertise from both inside and outside of state government.  Inside state government, Greg has served members of the Legislature and the California State Board of Equalization. Outside, he has served as a taxpayer advocate at nonprofit associations as well as a trusted legal advocate in state tax controversy, litigation, and contract lobbying in both large and small law firms.
Greg has represented taxpayers in all manner of state and local tax difficulties, including corporate and personal income tax, sales and use taxes (including local allocation), property tax (including complex change in ownership structures), business license taxes, as well as other taxes and fees administered by state and local governments.
Through his many years of experience in and around the Capitol, Greg has developed an extensive network of contacts among staff in both houses of the Legislature, senior staff of both state tax agencies, and among the "third house" (California's very deep core of privately retained lobbyists).  Greg has a reputation not only of providing expert tax advice, but being able to work well in coordination with a client's existing teams, whether they be front line government affairs and contract lobbyists, or other state tax professionals.
Greg is a sought after speaker on state and local tax issues and has a recurring column in Tax Analyst's State Tax Notes, "Turner's Point" providing critical analysis on current topics in the state and local tax arena.  Greg has been a regular speaker at conferences across the country sponsored by the National Conference of State Legislators (NCSL), the Council on State Taxation (COST), the California State Bar, Tax Executives Institute (TEI), the Federation of Tax Administrators (FTA), the Institute of Professionals in Taxation (IPT), the Western States Association of Tax Administrators (WSATA) and San Jose State University's "High Tech Tax Institute."
Greg is largely unique among state tax advisors in his depth of experience working on behalf of clients in the halls of the State Capitol, pressing disputes or advocating policy changes before California's state tax agencies, or pressing for resolution of their grievances in Court.